At FullTruckload.com, that's exactly what we've worked tirelessly to do for many companies over the years - and we believe that our reputation absolutely proves it. We're business owners ourselves, so we know how important it can be to get those items into the hands of the people who have been waiting for them.
But if nothing else, you'll have the peace-of-mind that only comes with knowing all of your priority freight and other shipping needs are taken care of - which is exactly how it should be.

We fully acknowledge that it's very easy for a shipping and logistics company to say that they have the necessary skills and equipment to meet all of your priority freight goals. It's another thing to prove to you that they're the partner you've been looking for - but that's okay, because that's exactly what we're prepared to do.
Over the years we've built deep relationships with all of the best truckers in the industry, and our network of providers is literally 10,000 strong. Not only has each one been carefully vetted by a member of the FullTruckload.com team, but they're also experts in the types of jobs that you're now trying to get done.
We offer you access to a wide range of different types of vehicles, including but not limited to ones like:
Truckload (48 foot and 53 foot options are available)
Flatbed trucks
Refrigerated trucks
Vans
Team
Air Ride
And much, much more
You'll never have to worry about us matching your freight up with the wrong type of vehicle, dramatically increasing the chances that it might get lost or damaged in transit. You'll never have to wonder if we've underestimated the job, or overestimated our own capabilities.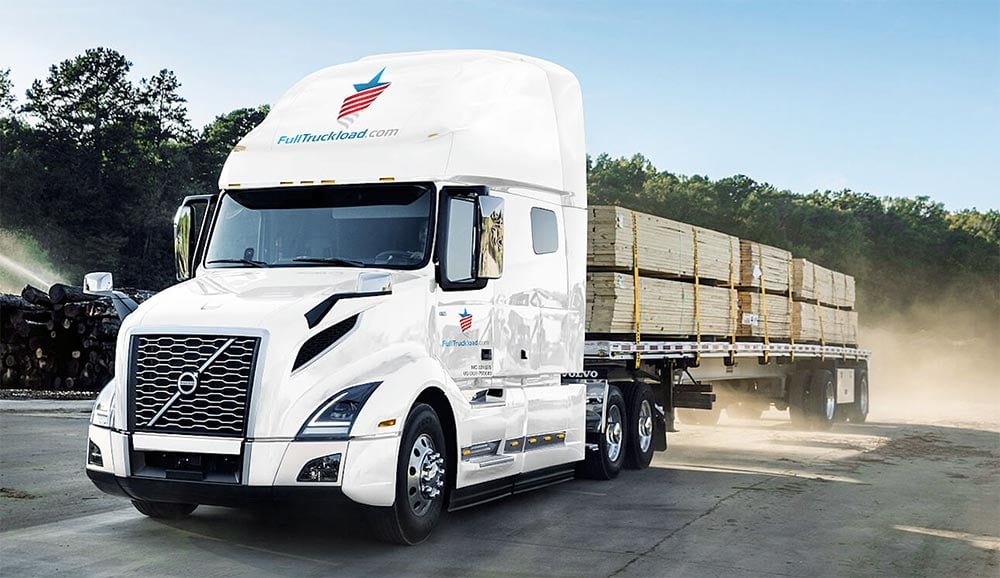 Once you give us a call to inform us exactly what we're working with, we'll dispatch a team of drivers to your loading dock to get everything on its way safe and sound. As stated, we also offer a wide range of different specialty vehicles to keep things moving smoothly.
These include but are not limited to ones like:
Cargo and sprinter vans, which are perfect for any freight load between 2,000 and 4,000 pounds.
Small straight trucks, which kick things up a notch by giving you the ability to ship between 4,000 and 6,500 pounds of freight.
Large straight trucks, which are our largest option that will allow you to ship between 10,000 and 12,500 pounds of goods.
Now at this point, you might be saying to yourself "wait a second, my items have just too long of a distance to travel and there's no way they can make it there on-time." That would be absolutely true... if you were working with another shipping provider, that is.
Even if the entirety of your shipment's journey cannot be completed via ground transportation alone, we've still got a few tricks up our sleeve. If we can, we'll schedule you room on the next flight out at your local airport. We'll still dispatch a team of drivers to your loading dock to pick up your items, which will then be taken directly to the tarmac. When that plane lands, there will be ANOTHER team of truckers waiting on that end to get those items loaded onto another vehicle and into the hands of the folks who need them.
If there isn't space on the next flight out or if that flight isn't leaving soon enough (as sometimes happens, especially given the uncertainty going on in the world these days), we'll charter you an exclusive aircraft of your very own. Your freight will be the ONLY items on board, making sure that we can meet your time requirements without exception.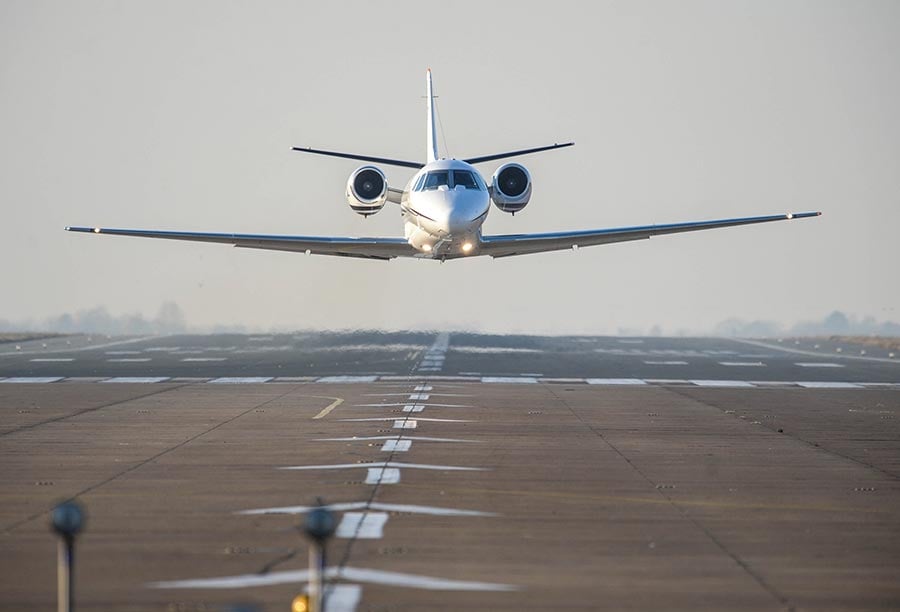 All throughout this process, you'll have access to a single point of contact who will look after your every need. This dedicated agent is going to take the time to learn as much about both your business and your shipment as possible. They'll do whatever it takes to make sure that you understand the strengths of all options available to you, going out of their way to guarantee that you make the best possible one no matter what.
Note that a big part of the reason why we dispatch two drivers to your location (instead of just one, like other companies) is because they can switch off driving at strategic times. This makes sure that nothing delays them unnecessarily, and that they never have to get off the road for anything other than fuel stops - which will be minimal.
Likewise, we always employ state-of-the-art satellite tracking technology on every job so that you always know exactly what is going on with your shipment. If you want real-time and constant updates about where your freight is in its journey, that information is never more than just a few quick mouse clicks away. But don't worry - if absolutely anything happens that you need to know about it, your dedicated agent will reach out to you before you have to ask.
Note that this also means that your dedicated agent will be able to "ride along" with the drivers themselves, albeit in a virtual sense. Although they will have taken the time to come up with the best possible route before the truck leaves your loading dock, obviously sometimes the unexpected happens. Sometimes a major traffic accident occurs suddenly, leaving traffic backed up for miles. Other times an unexpected weather pattern blows into town, shutting down roads due to flooding or something like a snow storm.
Yes, it happens - but with us, it's another issue you don't have to worry about. Your dedicated agent will know about these types of situations immediately and they will get right to work on coming up with a better alternative route. The drivers will be updated in a matter of minutes and your priority freight will always keep moving in the same direction: forward.
These are just additional examples of the types of dedication that you will not be able to find anywhere else, we promise you.