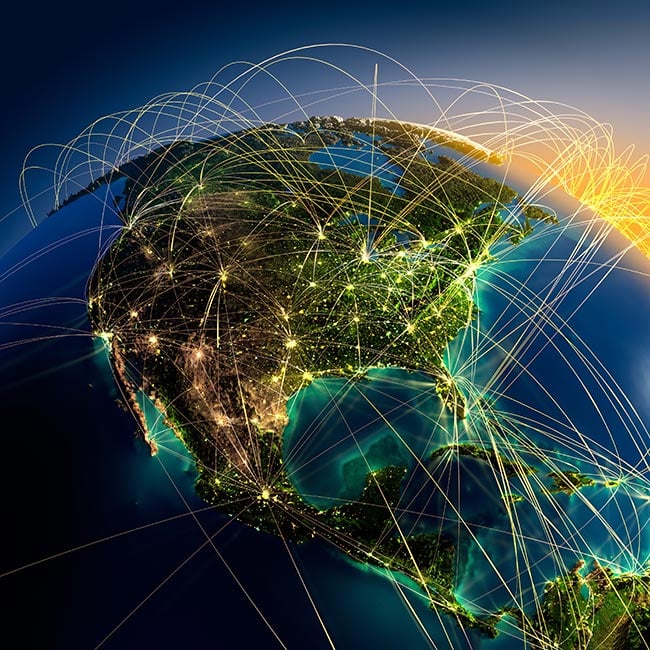 Along the same lines, you should also know that your dedicated agent will work diligently to keep you in the loop at all times. Sure, you can always pick up the phone and give us a call if you have a question or just want an update regarding your shipment's status - but the fact of the matter is, that probably won't be necessary. Your agent will proactively reach out to you on a regular basis to make sure you always know exactly what is going on with your items.
A big part of our success to that end comes by way of the state-of-the-art shipping and tracking technology that we use on a daily basis. Armed with innovative satellites, we always have real-time updates into exactly where your shipment is and how far it has left to travel - which means that you have this information, too.
If anything on the route changes - like if a traffic jam happens unexpectedly or road construction is discovered that might cause a delay - we'll instantly reroute your drivers to avoid these obstacles altogether.
Note that we also said "drivers," as in "plural." This is because when you enlist the help of our flatbed trucking services, you get not one but TWO experienced drivers who are more than capable of transporting your freight across the country - or the continent.
Working with two drivers not only mitigates risk from your shipment getting lost or damaged in transit, but it also means that those drivers can switch off on a regular basis. This goes a long way towards guaranteeing that the only time the vehicle actually has to stop is for gas - which is how we're able to offer such fast, reliable and (most importantly) predictable shipments in the first place.
If the distance your items are traveling is too far - or if your time tables are too compressed - to complete your shipment entirely via flatbed trucking options, don't worry. We have a plan for that, too. We can use our experience with air shipment options to make sure that you still hit your deadlines and satisfy your own customers, no matter what. In this situation, someone will still come to your location to pick up your items and make sure they get safely on the next flight out. Another driver will be there on the other end to pick your items up again and make sure their journey is finished without anything even remotely resembling a delay.