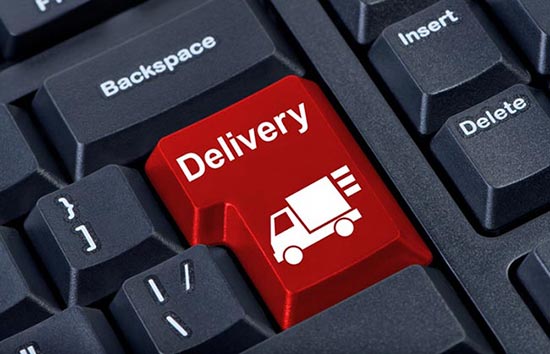 While we're pleased to help our clients realize the benefits that we've listed above, there are a bevy of considerations and factors that you should weigh when choosing a transportation provider to deliver your shipment.
We strongly encourage you to do your homework ahead of time so that if an urgent shipping issue ever arises, you have a company that you can call on immediately and won't have to do the vetting or settle on a provider at the time that you need it.
Here's a look at some of the factors you definitely want to be on the lookout for in a quality, credible provider:
Immediacy: When it comes to an urgent shipment, you want to be treated like a VIP customer. That means the provider sending a driver and a truck to the shipment's origin to begin the transportation process as soon as you need it. After all, when time is of the essence, there's none of it to waste. Look for a provider that has expedited truckload drivers standing by and ready to take work as it comes in. You don't want to be waiting hours — or worse, days — for an available driver to take your shipment to where it needs to go. By then, you could be out lots of money, not to mention credibility.
Low cost: When it comes to expedited truck transportation, settling for the lowest cost provider isn't something that you want to chance. You get what you pay for when it comes to delivery services, so choosing low cost often also comes at the expense of quality and credibility. Expedited trucking is a specialty service, and those who do it well are professional, credible and reliable. If you go with the low cost option, it'll often end up costing you much more than the savings on the shipment in the long term.
Depth of network: In order to transport product faster, expedited truck drivers often take turns throughout their journey so that they're not subject to the regular stoppages that other drivers have to abide by legally. In doing so, drivers often meet truckers along their routes at certain stops or at certain checkpoints to switch who operates behind the wheel. How vast and how deep is the trucking network of the company that you're considering? Does it have drivers able to meet at checkpoints regardless of where said checkpoints are to keep driving on track? Or will there be a delay as drivers make the switch? Or, worst of all, will there be no switch and will drivers have to make the necessary stops and take the breaks required by law? Knowing the answer to this question can be the difference between whether your deliveries arrive on time or not.
Credibility: Regardless of the service that you're looking at hiring, you should always make sure to do your homework on the company. The same is true when it comes to expedited trucking providers. Check out the company's website and learn more about its history, its specializations and who some of its customers are. Check for industry association memberships, awards and accolades. See if the company has any testimonials from their customers posted, and you might even ask for references when vetting the providers that you're considering. Just as you would any service company, you should be doing your homework on any trucking company. After all, the end result depends a lot on whatever company you decide to hire when you're in a pinch.
We're proud to check all of the boxes for credibility, reliability, consistency and efficiency when it comes to our expedited truckload services, giving you the peace of mind that your shipment is in good hands when you need it the most. We understand how important an expedited shipment is, which is why we'll treat your delivery as if it's our highest priority. Don't take it from us, just listen to what our plethora of satisfied customers have to say about our delivery services and how we've helped them through challenging situations. It's what we're proud to do, and we're very good at what we do. What's more is that when you work with us you can rest assured that you'll have one — and only one — point of contact along the way. This point of contact will always be available to answer questions and update your shipment's progress, you'll never get the runaround.