Another one of the factors that separates FullTruckload.com from so many other providers in the industry is that we go through an incredible level of care to match your shipment with exactly the right type of vehicle. We find that if you put in a little extra effort at this point in the process, so much of the 'hard work" has already been done for you. Not only does it all but guarantee that you'll avoid time-consuming delays during shipping, but it also dramatically reduces the possibility that your items will be lost or stolen in transit.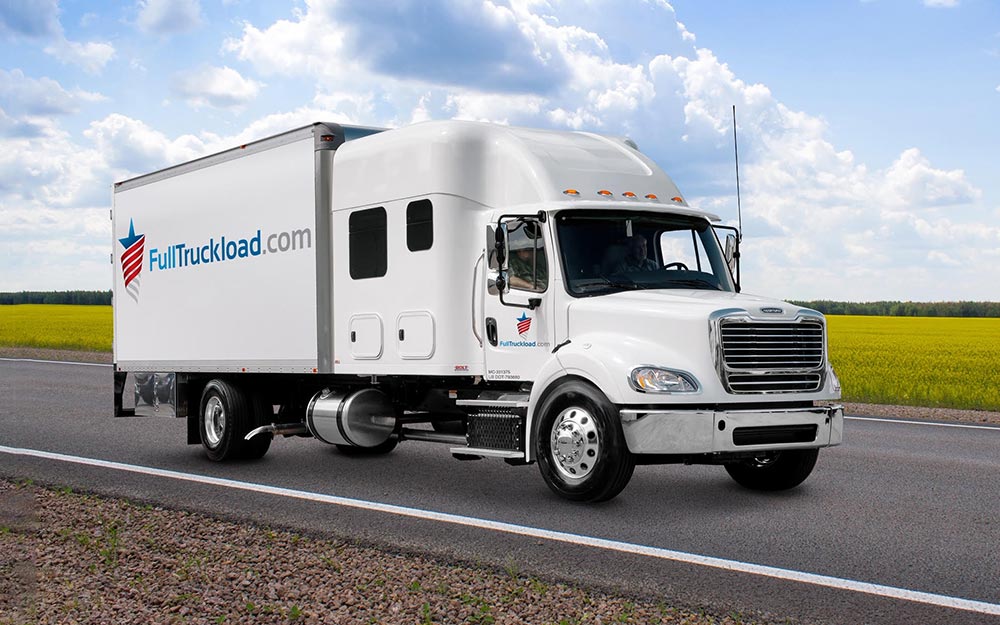 Thanks to the relationships that we've been able to build and hone over the years with some of the most reliable truckers in the industry, we're always able to match your shipment up with the perfect vehicle as quickly as possible. At this point the size of our fleet has gotten so big that there's literally never a truck more than just a few short miles from your location - meaning that your shipment will probably get out the door on the very same day that you originally give us a call!
Just a few of the different truck options that we have for you to choose from include but are certainly not limited to ones like:
Express Cargo Vans and Sprinter Vans. Here, you're talking about vehicles with a 48" wide cargo bed that is also 8' long at a minimum. The payload capacity of these vans tends to be between 2,000 and 3,000 pounds - perfect for moving between two and three pallets comfortably and quickly across the United States, Mexico and Canada.
Expedited Straight Trucks. This option kicks things up a notch, offering you a cargo payload capacity of up to 12,500 pounds and an inside box length that is between 12' and 24'. They tend to have an interior height clearance of between 88" and 102" with the doors open and the rear floor can be "Dock High" on request.
Expedited Truckloads. Here, we'll pull out all the stops and use 53' and 48' air ride dry van trailers. These have a cargo payload capacity of up to an incredible 44,000 pounds. With the doors open they measure about 102" in width by 110" in height, and they're perfect for getting your time critical express freight needs met nationwide.
Regardless of which option you choose, know that you'll also have access to our dedicated premium express freight services with 24 hour a day, seven day a week, 365 day a year team service.
Don't worry about picking the most appropriate option right now - we're here to help with that, too. Even if you're not sure exactly what type of vehicle you need, when you call us your dedicated agent will take time to learn everything they need to know about your shipment. They'll consider the size of your load, the destination and your time restraints to match your shipment up with the perfect option - guaranteed.
Likewise, you can rest easy knowing that we'll dispatch not one but TWO dedicated express freight truck drivers to your location to pick up your items and get them on your way. This helps to make sure that the only time they ever need to stop is for fuel, allowing them to switch off at strategic points so your items always keep rolling forward.